Ride Out The Wave proved that a community supported model in a time of crisis was possible. If you are interested in repeating the Ride Out the Wave model in your municipality, Santa Cruz Works is licensing the source code of the website on a case by case basis. This code is intended for use by civic organizations such as Chambers of Commerce, Economic Development Agencies, etc. You may request access using the form below.
The Ride Out The Wave website allows local businesses to create a listing with a link to their own Gift Card. Most business Point of Sale solutions allow the creation and host digital gift cards online. Examples include Square and Toast.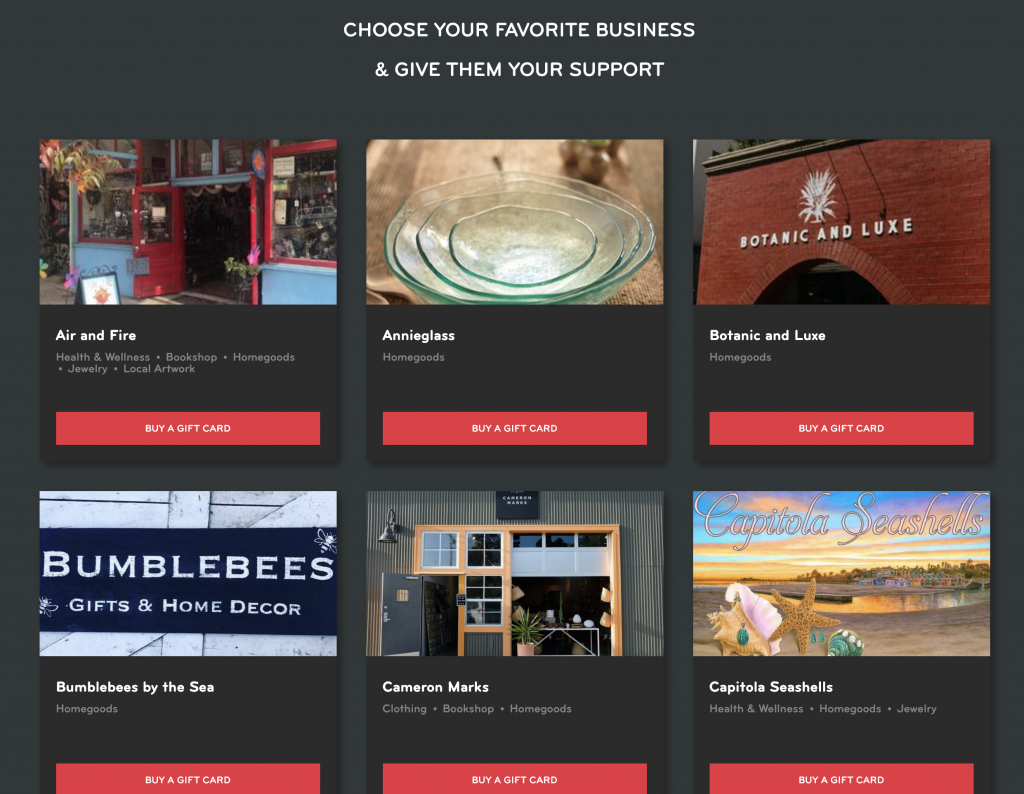 Once a listing is approved, the business information, gift card link, and image are added to the website automatically. Listings can be approved, denied, removed, or updated within a Google Sheet, and email messaging can be sent to the lister based on the change. The use of the website is quite simple. Implementation details are below the form.
There is some technical work required to setup the site, but the hosting fees are pretty trivial. If you do not have an engineer available to set this up for you, we are putting together some packages for installation, support, and training.
The website consists of three primary components and requires the following paid subscriptions :
Amazon Web Services (AWS) account
Google G-Suite account
Zapier
In order to install the website, the following skills are required :
AWS Console
AWS S3 + Cloud Front
AWS Lambda
AWS Cloud Watch Events
Google Forms
Google Sheets
Zapier Advanced Zaps
Please fill out the form and choose a support option, and someone will respond to you with additional information.
Ride Out The Wave Inquiry