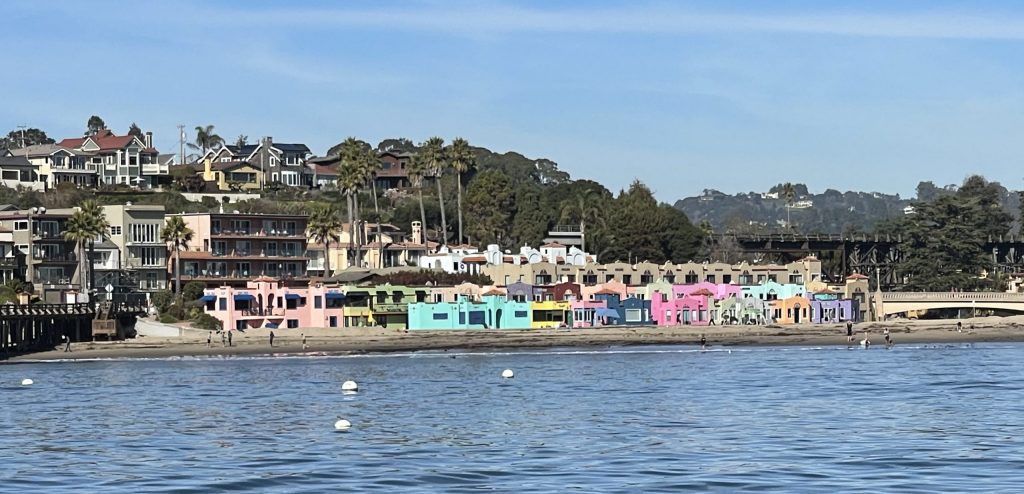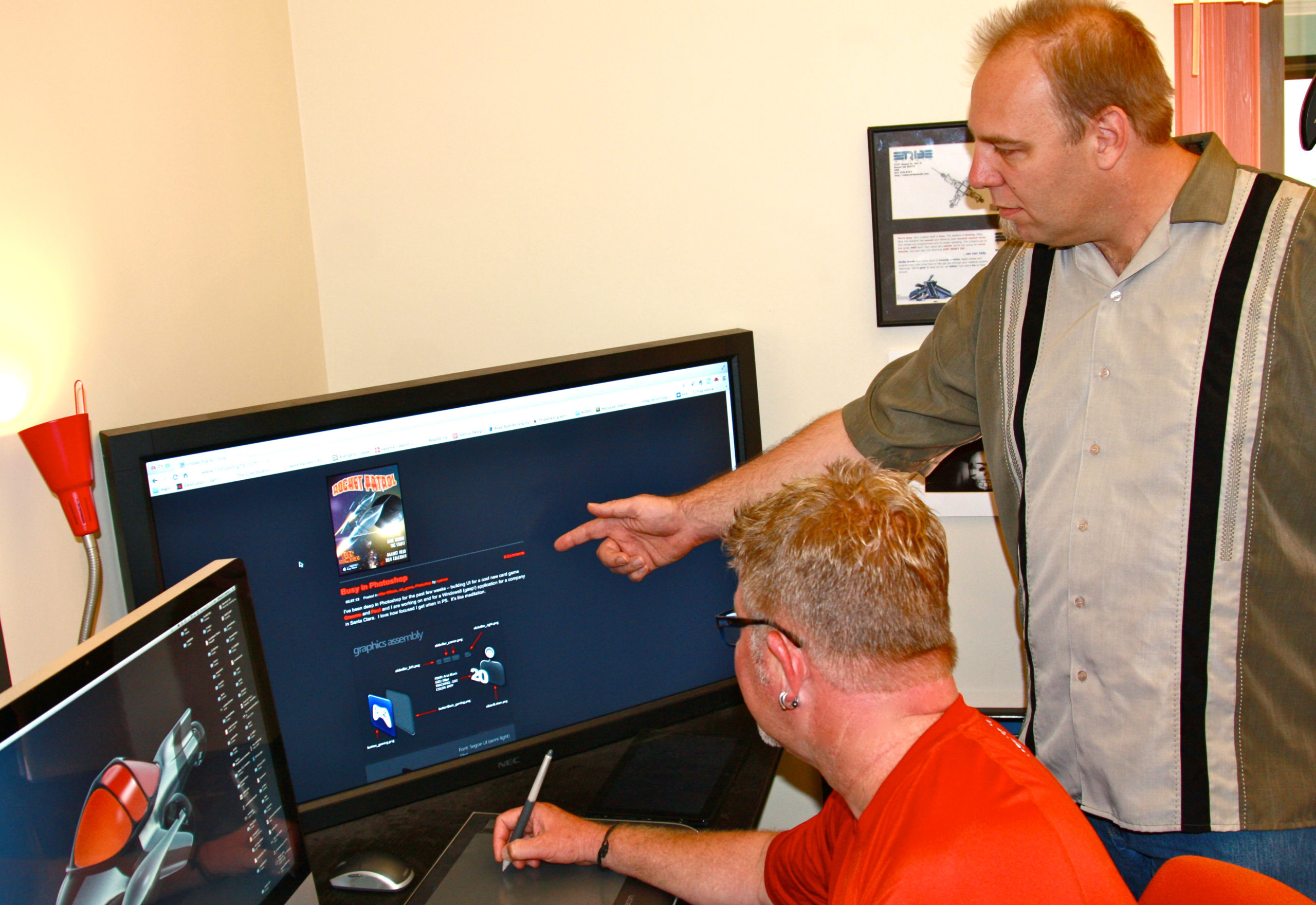 Since 2005, Cloud Brigade and its entities have been a proven and trusted strategic IT advisor and provider for small to large companies, resulting in successful client partnerships, referrals and exponential business growth. Providing custom business and technical services, Cloud Brigade specializes in building innovative projects and the ability to identify and solve complex problems others can't.
Located in beautiful Santa Cruz, California, the Cloud Brigade team has an extensive breadth and depth of skills and experience, and currently focuses on software development solutions, with additional specialization in advanced Machine Learning, Artificial Intelligence and Internet of Things projects. The team also provides a wide range of operation and IT services, including business intelligence, cloud infrastructure, security and system support.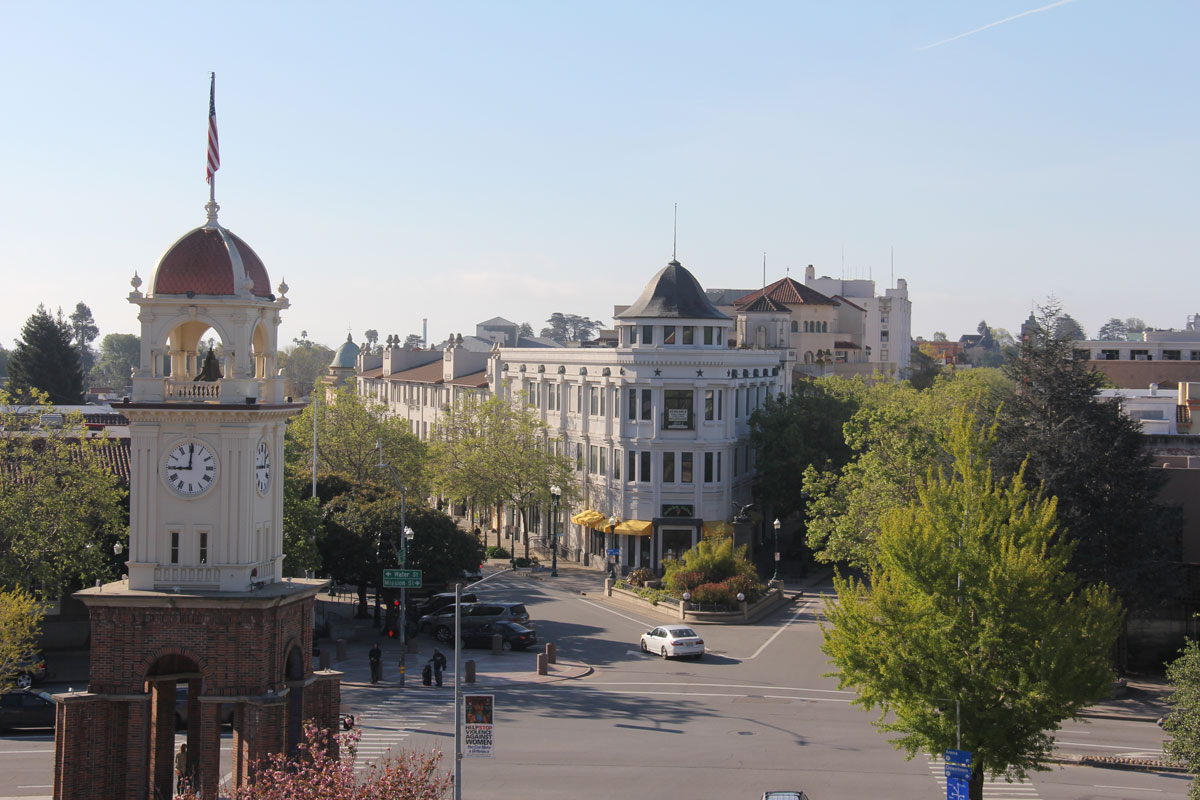 The Cloud Brigade Difference
We love a good challenge.
Due to our unique breadth of expertise, we have the ability to see between the lines, and identify and solve business and technical issues others can't.
We believe in building up communities.
Since our inception, we have empowered nonprofits and educational organizations through technology and training that enhances their missions. As a result, our local employee and support network consists of the most cross-functional skills. Throughout our 15 years, we've launched the careers of 40+ local college students.
Failure is not an option.
As the Cloud Brigade team pushes boundaries to develop solutions unyet heard of, we have a bigger mission. As a wise man once said, "Failure is not an option." This strong work ethic follows the team internally and throughout every project and every client.
We are a purpose-driven company.
We're committed to make our clients look good by providing services enabling companies to make a positive impact with meaningful outcomes.
Do you have a business or technical challenge you need help solving? Let's discuss it!
Interested in joining the team? Contact Us Today!
Cloud Brigade Through the Years
2005

---

Launched ScratchSpace Inc. (March) in Santa Cruz County – IT MSP and VoIP. Fun Fact: scratch space, aka, virtual memory, is the space on the hard disk drive that is dedicated for storage of temporary user data. As Founder, Chris Miller, collected domain names, this name originally caught his eye based on the need to offload large email attachments which ended up suspending the use of email accounts.

Partnered with competitor, Proxy IT due to VoIP expertise skill set

2006

---

Customer Win – Mode Media (formerly Glam Media) – largest global women's online publication, built and supported its phone system through huge global growth until they shut down in 2016.

Customer Win – http://www.wefeelfine.org/ – Founded by Stanford professor, provided hosting infrastructure

2007

---

Partnered with Zoom Communications – integration of VoIP software

2008

---

Expanded Business – Moved to NextSpace, downtown Santa Cruz

Partnered with Santa Cruz Geeks and Santa Cruz Next

Partnered with Santa Cruz New Tech Meetup 

Customer Win – 100 Customers by Dec 2008

2009

---

Launched first local phone company, SantaCruzTelecom.com

Partnered with Ingram Micro

2010

---

Launched Santa Cruz Application Development – workforce training bootcamp

Expanded Business – Grew employee count and moved into larger NextSpace office

2011

---

Customer Win – Engine Yard (January) – built and maintained a high availability phone system in their San Francisco office

Customer Win – Iron Systems (February) – a systems integrator building custom servers, we provided engineering services to solve hardware integration problems such as hardware compatibility

Partnered with TechRaising and Participated within its 1st Hack-a-thon – Otto Brew, fully automated personal brewery

2012

---

Partnered with Santa Cruz Works – one of the original members

Expanded Business – Rebranded Santa Cruz Application Development to Launch Brigade – web development

Expanded Business – (October) – hired 1st project manager, 5 employees and moved to larger NextSpace office

2013

---

Customer Win – KNOAH (July) – a high volume contact center, provided strategy, design, implementation, and support (still supporting today) for high availability PBX and QueueMetrics (Call Analytics) phone system servers 

Customer Win – Discount Drug Network (November)  – built a web based integration with a large medical data company in order to provide lowest price prescription information including local pharmacies which carry these drugs. In addition we built an API which DDN partners use to enhance their own drug information systems.

Partnered with Event Santa Cruz and presented at the monthly lightning-talk event series featuring local entrepreneurs and community leaders

2014

---

Customer Win – Outstanding in the Field (February) – global farm to table outdoor dining experiences, built website and e-commerce ticketing system in 30 days, provided large scale load testing

Participated in TechRaising Hack-a-thon to make selling and buying online faster, simpler, and more trustworthy with www.caffeine.com

Partnered with Santa Cruz County Regional Occupational Program – created high school technology course, included additional Partnerships with Cruzio, Looker, and ProductOps

Awarded recognition from Cabrillo College president, Laurel Jones

Partnered with Santa Cruz Tech Beat

Expanded Business – Grew 50% revenue year over year since 2010 – hit revenue target of $600k and celebrated 10 year anniversary

Awarded first place in inaugural Santa Cruz Cardboard Kayak Races

Participated in KSCO "Think Local First Radio" Episode #5 – Chris Miller talks about entrepreneurship

2015

---

Customer Win – Multidisciplinary Association for Psychedelic Studies (MAPS) (January) –  did software development, implemented scalable cloud based hosting and tuning performance of the web properties, and supported their cloud infrastructure, MAPS' third party website developers, and migration from a large website based on the Joomla CMS system to a replacement website on WordPress

Expanded Business – (March) – secured second NextSpace office space

Customer Win – BicycleBlueBook (November) – built online marketplace and specialized ecommerce system, providing a peer-to-peer community

2016

---

Overcame tragedy…

Launched Cloud Brigade (February) – Cloud Infrastructure, represented pivot of how services were being delivered

Partnered with AWS

Customer Win – Nordic Naturals (May) – 

1) provided strategic management consulting for a global website redesign and migration of consumer and medical professional web properties/solutions into a single Magento E Commerce system, meanwhile, supported their 16 year old website, making UI/UX improvements to extend the life of the website.

2) built a consumer website on Magento for the Chinese market, including challenging vendor integrations and adhering to laws regarding how products are sold, taxed, shipped, and tracked. We integrated services from SFExpress (a shipping company with successful shipping and logistics into China, including tracking each customer's purchases through state issued ID), Nihao Pay, a payment processor which integrated WeChatPay, UnionPay, and Alipay. These integrations needed to operate with resiliency due to unpredictable internet outages caused by the Chinese Government's blackouts (i.e. the Great Firewall of China). We also integrated this with the corporate ERP system called xTuple, which required a complex custom API integration.

3) resolved performance issues in their WordPress site and supported the Oxylent acquisition by adding them into Magento E Commerce system as well.

2017

---

Partnered with Looker – business intelligence

Partnered with Cabrillo College

Launched the first registered technology apprenticeship program (registered with the Federal Department of Labor & Workforce Innovation and Opportunity Act (WIOA)), first of its kind for Linux System Administrators, furthers our Mission to create community and bridge the gap between education and workforce requirements. 

Expanded Business with Apprentice Brigade

2018

---

Customer Win – NGINX (March) – World's leading web engine platform, provided strategy, migration and development of new website, enabled future scalability

Partnered with Matillion (April) – integration with cloud software

2019

---

Partnered with Santa Cruz Works (combined partnership with Santa Cruz New Tech Meetup)

Expanded Business – Moved to Ow Building (former Wrigley Building) to combine office spaces

Awarded – AWS DeepRacer Challenge Finalist

Launched – AWS DeepRacer Racing League

Customer Win – Owl Cam – rebuilt website with custom integration of Shopify and WordPress, enabling all ecommerce activities to stay within the website, creating a better user experience and SEO

Launched a division focused on Productivity and Time Management, software application Prior.ly, in development

2020

---

Global Pandemic Customer Wins – Blume Distillation, provided go-to-market product, packaging and distribution strategy, as well as built ecommerce solution for hand sanitizer, ConexED, scaled up their AWS capacity for an e-learning platform, Cruz.One, built a website to help Santa Cruz County's educational system facilitate remote learning by providing technology support for teachers and students.

Launched – AWS Community Builders Program – Due to Chris Miller's (Founder and CEO) public contributions around AWS services, he was invited to participate within the Beta phase of this important program

Partnering with AWS DeepLens – camera initiative using a computer model to detect and classify objects