Amazon CloudFront and Cloud Brigade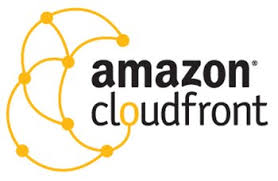 Amazon CloudFront is a content deliver network (CDN) with a variety of capabilities. With Amazon CloudFront you can quickly deliver data, videos applications and APIs to customers across the globe. CloudFront is also equipped with advanced security measures to ensure your information is kept safe. Field level encryption combined with AWS Shield, AWS Web Application Firewall and Amazon Route 53 are all integrated within CloudFront to ensure safety. Cloud Brigade relies on Amazon CloudFront as a cost effective CDN capable of safely and reliably transmitting valuable information whenever needed.
Speed
CloudFront gives you fast, sustained data transfer rates to deliver large objects to end users at scale instantly
Cost-Effective
You only pay for the content you deliver through the CloudFront network, without minimum commitments or upfront fees
Reliable
CloudFront is built using Amazon's highly reliable, safe, and secure global infrastructure
Simple
A single API call lets you get started on CloudFront and you can use the same domain name to point to all of your content
Elastic
CloudFront automatically responds as demand increases or decreases without any intervention from you
Global
CloudFront uses a global network of edge locations near your end users in the U.S., Europe, Asia, South America & Australia
CloudFront Case Studies
Business
Solar Electric Supply Turns Up the Power of Its Website with Help from Cloud Brigade
https://www.solarelectricsupply.com/ Challenge Expansive website needed to be migrated and then optimized for user experience and search. Benefits Website now supports e-commerce Web search rankings remain high User experience is optimized IT systems are fully supported with quick response Summary Customer Since 2005Located in Scotts Valley, CA Industry: Industrial Supplies and ManufacturingCompany Size: Midsize Enterprise Garrett Gettleman, President and CEO Founded in
Read More
Business
MAPS Customer Case Study
Cloud Brigade is the trusted caretaker of the Cloud Environment for Non-Profit, MAPS. MAPS needed to keep its website content searchable and available during a complicated migration as well as maintain a secure cloud environment at a reasonable cost, and Cloud Brigade came through.
Read More